First, the floating widget should be enabled from General settings.
Style #
you have the option to customize it to your liking. You can customize your widget by adjusting its icon, size, color, and position, as shown in the example image below.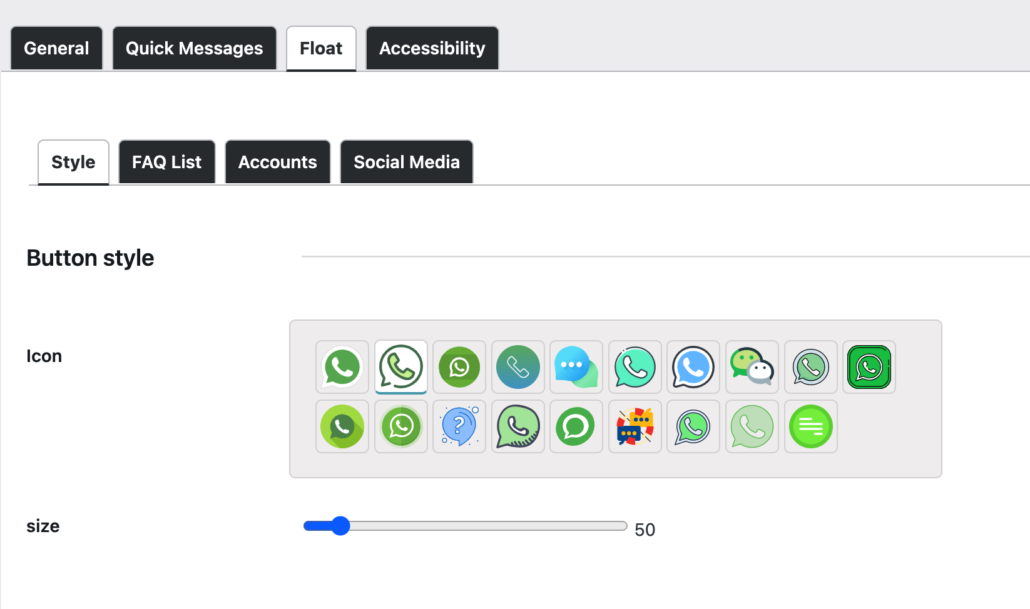 FAQ #
Adding a FAQ list to a floating widget on your website can be a great way to provide quick and easy access to frequently asked questions for your visitors. This can help to improve the user experience by making it easy for visitors to find the information they need, and it can also help to reduce the number of customer support requests that you receive.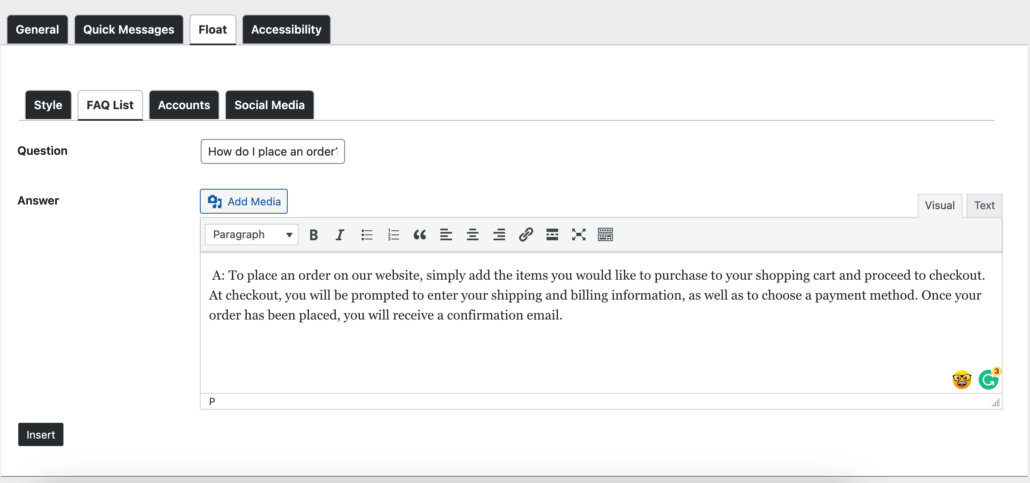 Next, enter your answer in the second field.
Accounts #
Having the ability to add multiple WhatsApp accounts can be a great way to stay organized.
Enter available times for each account. keep it empty if 24/7 available.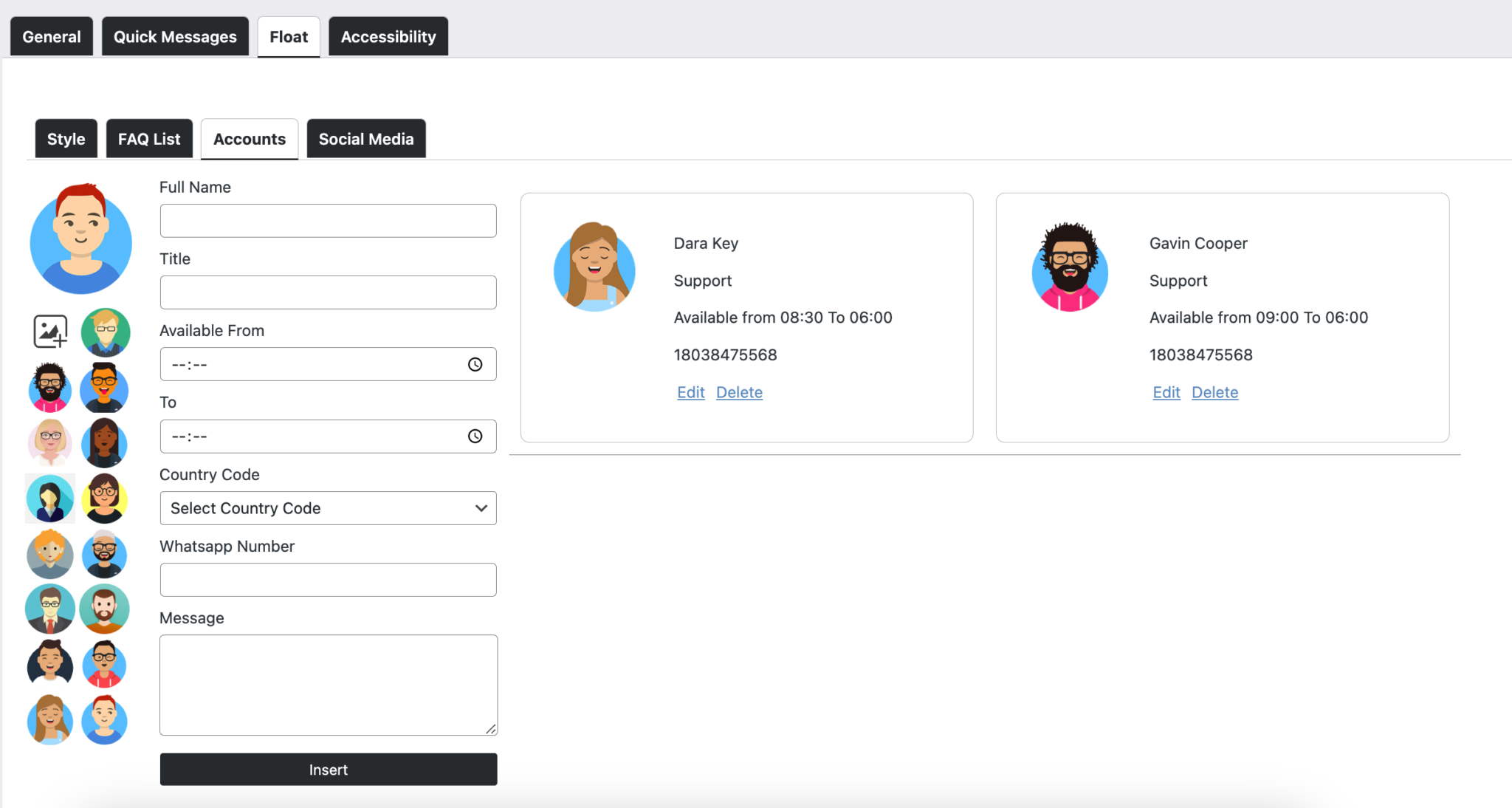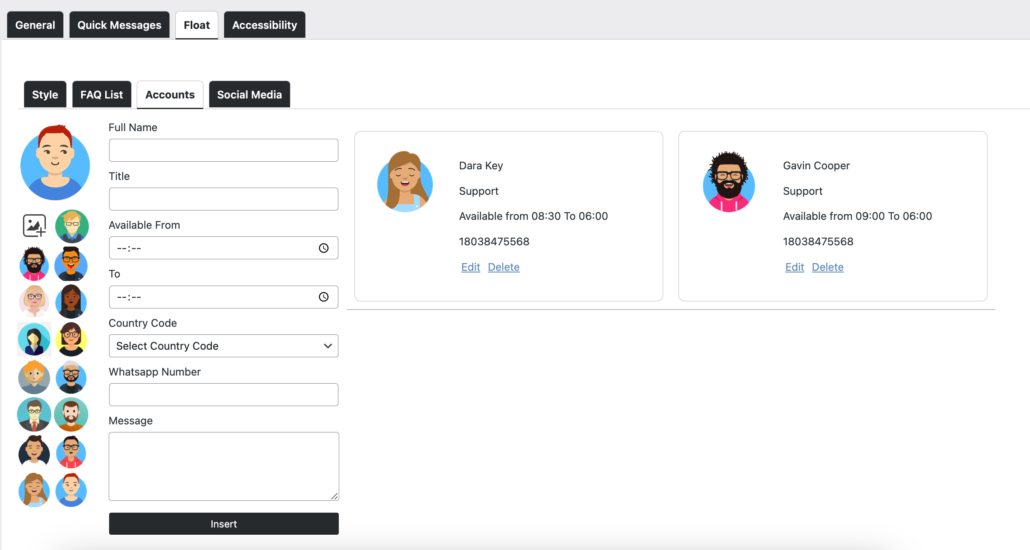 Social Media #
It's so simple, just put your social media links in fields.