Prepare common messages and send messages to your WooCommerce customer quickly.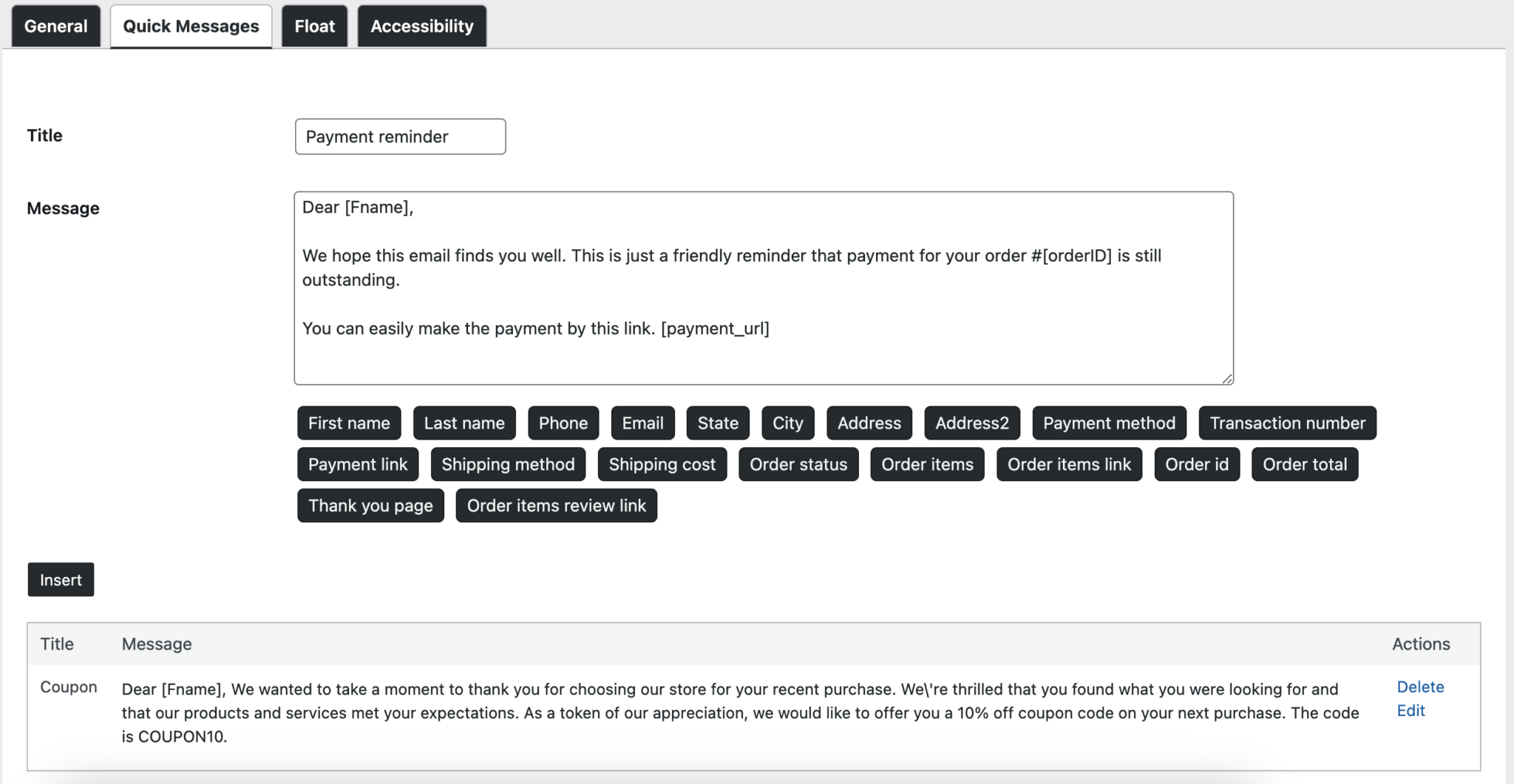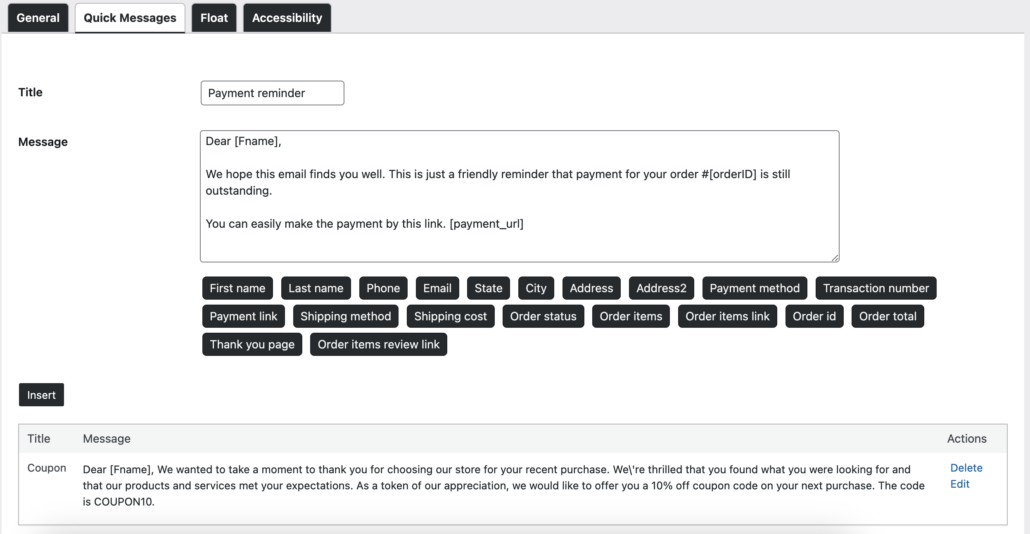 First, enter a friendly name in the title field.
We are excited to announce that we have added shortcodes! These shortcodes will make it easier for you to personalize your messages and create a more engaging experience for your recipients. You can now use [Fname], [Lname], [OrderId], and [PaymentLink] shortcodes to automatically insert important information into your messages. For example, instead of typing out each customer's name, you can use the [Fname] shortcode and it will automatically insert the customer's first name. This not only saves time but also ensures that your messages are more personalized and effective. Try them out and see how they can help you communicate more effectively with your customers.
You can send prepared messages directly from Woocommerce orders page