In the ever-evolving digital landscape, a Content Management System (CMS) plays a pivotal role in shaping a company's online presence. Selecting the right CMS is a critical decision that directly impacts a business's ability to manage and deliver content effectively. This article will delve into key considerations for companies in choosing an ideal CMS, with a focus on security, ease of editing, development capabilities, and the impact of speed on search engine rankings, especially on Google.
The Significance of Security in CMS Selection
Security is a paramount concern for any business, and a CMS serves as the backbone of an organization's online infrastructure. A secure CMS ensures the protection of sensitive company data and user information, safeguarding against cyber threats and unauthorized access. Key security features to look for in a CMS include robust user authentication, data encryption, regular security updates, and community support.
WordPress, one of the most widely used CMS platforms, benefits from a vast community that actively identifies and addresses security vulnerabilities. However, its popularity makes it a target for cyber threats. Craft CMS, on the other hand, has a reputation for its security-first approach, making it a strong contender for businesses prioritizing data protection.
The Importance of a User-Friendly Interface
A user-friendly interface is crucial for seamless content editing, empowering both technical and non-technical users. A CMS with an intuitive dashboard and easy-to-navigate features enhances productivity and reduces the learning curve for content creators. Accessibility and simplicity are key aspects that contribute to a positive user experience.
WordPress excels in user-friendliness, providing a straightforward interface that caters to users of varying technical expertise. Statamic offers a unique flat-file structure, simplifying content management for smaller websites. Craft CMS strikes a balance between simplicity and flexibility, making it suitable for diverse user profiles.
Comparative Analysis of Popular CMS Options

WordPress
Strengths:
Extensive plugin ecosystem for added functionality.
Large community support and frequent updates.
User-friendly interface for easy content management.
Weaknesses:
Security concerns due to its popularity.
Customization can be limited without coding knowledge.
Statamic
Strengths:
Flat-file structure for simplified content management.
Suitable for smaller websites and projects.
Versatile and developer-friendly.
Weaknesses:
Smaller community compared to WordPress.
May not scale well for large and complex websites.
Craft CMS
Strengths:
Security-first approach.
Flexible content modeling for diverse needs.
Suitable for both small and large-scale projects.
Weaknesses:
Learning curve for new users.
Smaller community compared to WordPress.
The Need for Speed: Website Performance and SEO
Website speed is a crucial factor in search engine rankings, particularly on Google. A fast and responsive CMS contributes to a positive user experience, reducing bounce rates and improving SEO performance. Google considers page speed as a ranking factor, making it imperative for businesses to prioritize a CMS that enhances website performance.
WordPress, with its extensive plugin ecosystem, can sometimes lead to bloated websites, affecting load times. Statamic's flat-file structure contributes to faster load times, especially for smaller websites. Craft CMS, known for its flexibility, allows developers to optimize performance based on specific project requirements.
Practical Tips for CMS Selection
Evaluate Security Features: Prioritize CMS options with robust security measures and a proactive approach to addressing vulnerabilities.

Assess User-Friendliness: Consider the skill set of your content creators and opt for a CMS that provides an intuitive interface for efficient content management.

Analyze Development Flexibility: Choose a CMS that aligns with your development team's expertise and project requirements, ensuring flexibility and scalability.

Optimize for Speed: Prioritize website performance by selecting a CMS that allows for optimization, minimizing unnecessary features that could impact load times.
Conclusion: Strategic CMS Selection for Business Success
In conclusion, selecting the right CMS involves a strategic balance between security, ease of use, development capabilities, and website speed. Businesses should assess their unique needs and objectives, considering factors like the scale of the project, the technical expertise of the team, and the importance of data security. By making an informed decision, companies can position themselves for success in the competitive online landscape.
Let's Start Building Your Digital Success Story: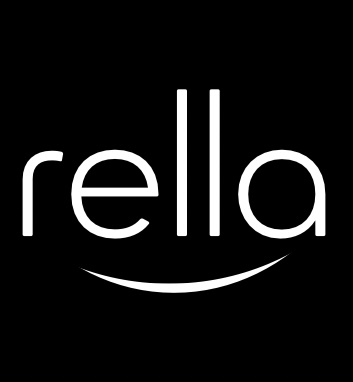 Choosing the right CMS and developing a high-performing website are crucial steps in establishing a strong online presence. At Rellaco, we are committed to guiding you through this process, combining our expertise with a personalized approach to meet your specific business objectives.
Contact us today, and let's embark on a journey to elevate your digital presence together. Our team is ready to transform your ideas into a compelling and effective online platform, setting the stage for your success in the competitive digital landscape.