Message Templates
Prepare common message templates and send them instantly from the WooCommerce orders preview and edit page.
Shortcodes
The Ready Messages Add-on offers a wide variety of shortcodes, such as State, City, Address, Payment Method, and Order Status, among others. These shortcodes allow you to incorporate pertinent order details dynamically, minimizing the need for manual data entry and ensuring accuracy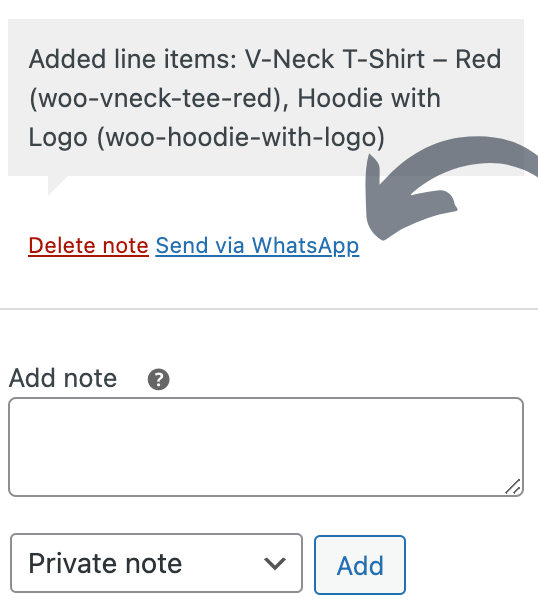 Send Notes as a message
Send order notes as messages directly from the order page. This streamlined feature simplifies communication between store owners and customers, eliminating the need for multiple platforms. It enables quick updates, addresses concerns, and requests information in a more efficient manner. Enhance customer satisfaction and streamline communication within the WooCommerce order page with this convenient messaging capability.
In summary
the Ready Messages Add-on for WooCommerce offers a range of features to simplify and optimize your communication process. From instant message templates to dynamic shortcodes and the ability to send order notes as messages, this add-on enhances efficiency, accuracy, and customer satisfaction within the WooCommerce order management workflow.