A successful e-commerce operation depends on your ability to communicate with your WooCommerce clients. Being able to contact your consumers quickly might be crucial, whether you need to give order updates, respond to inquiries, or handle issues. We'll look at how to use WhatsApp to communicate with your consumers in this article.
How to Send Messages to Your WooCommerce Customers via WhatsApp?
TWChat (Two Way Chat) is a powerful WordPress plugin designed to help online store owners communicate with their customers easily. With TWChat, you can send messages to your WooCommerce customers directly from your website dashboard.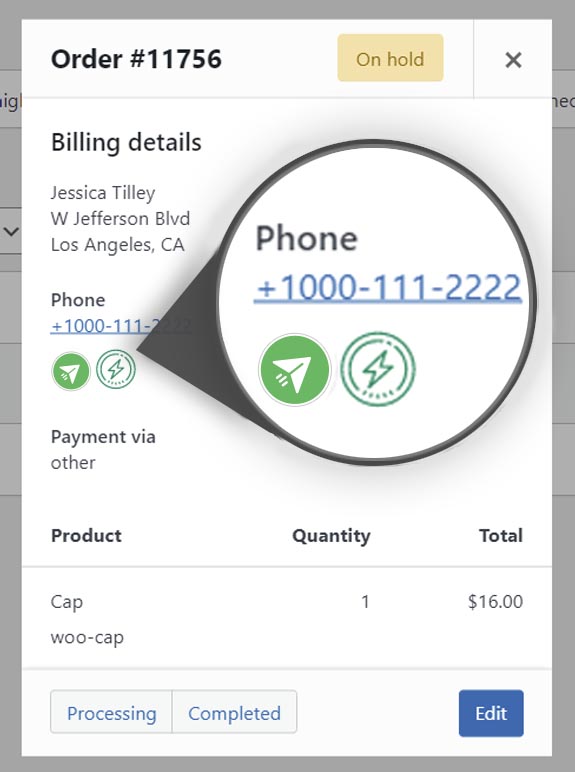 Let's see the setup steps:
If you choose the free version, go to the "Add New Plugin" section in your WordPress dashboard, search for TWChat, and install and activate it. If you choose the premium version, purchase it from Rellaco, download the file, upload it to the "wp-content/plugins" folder, unzip it, and activate it from the plugins section in your dashboard.
Once you have installed and activated TWChat, you will find it on your WordPress Dashboard sidebar.
Enable the desired options and configure the plugin to suit your needs. You can find more details in the plugin documentation.
To send a message via WhatsApp to a WooCommerce user, open one of their orders in your WooCommerce dashboard.
You will see a WhatsApp icon next to the customer's phone number. Click on the icon to open a chat window with the customer in WhatsApp.
You can now send a message to the customer in WhatsApp directly from your WooCommerce dashboard.
By following these steps, you can use the TWChat plugin to communicate with your WooCommerce customers easily and efficiently via WhatsApp.
Quick Messages: A Time-Saving Solution
Quick Messages allow you to create customizable message templates with personalized shortcodes related to the customer's order, such as their name, order number, and order items. This feature enables you to efficiently communicate with your customers while still providing a personalized touch to your messages, saving you time and effort. By using Quick Messages with Shortcodes, you can create and reuse frequently used messages.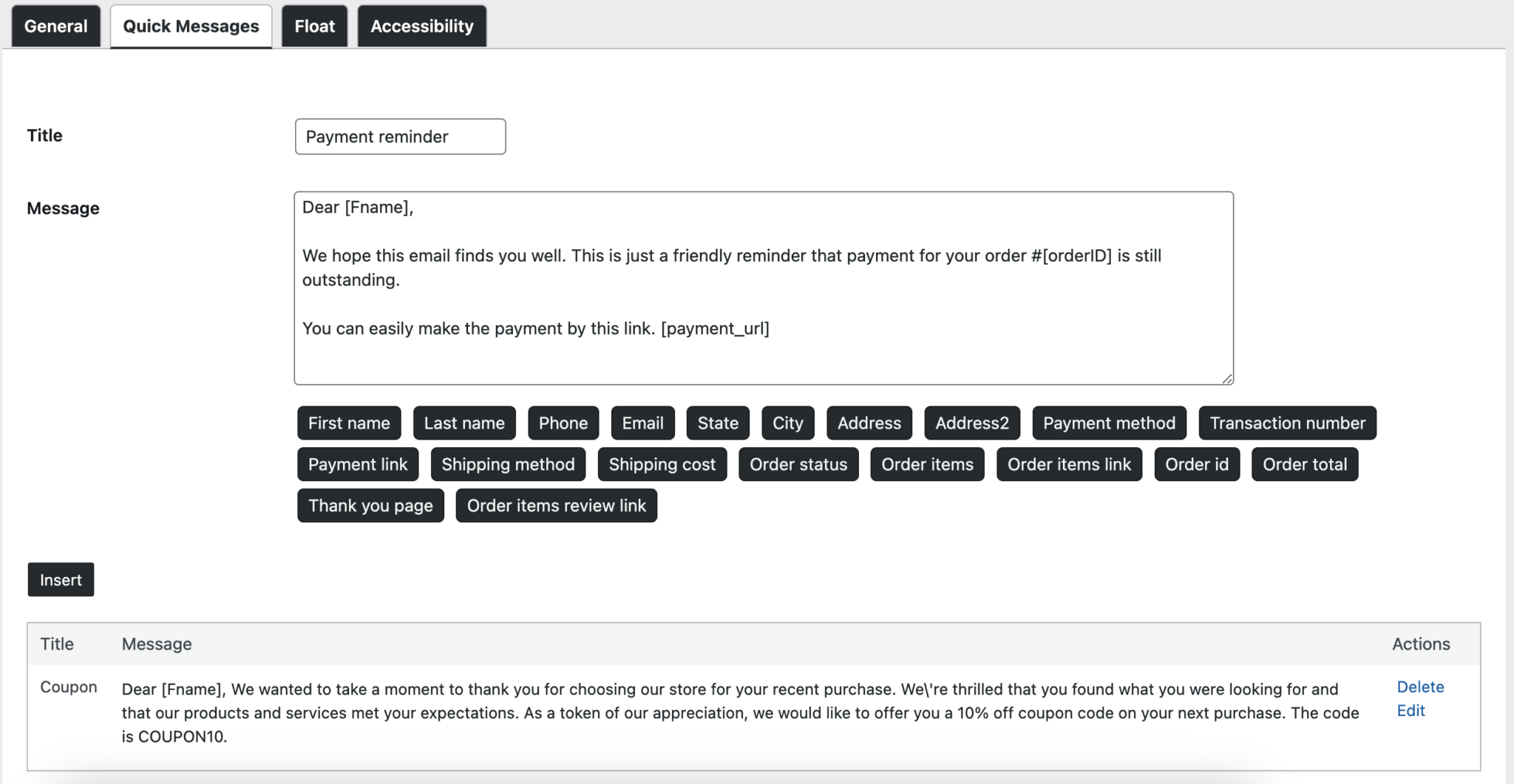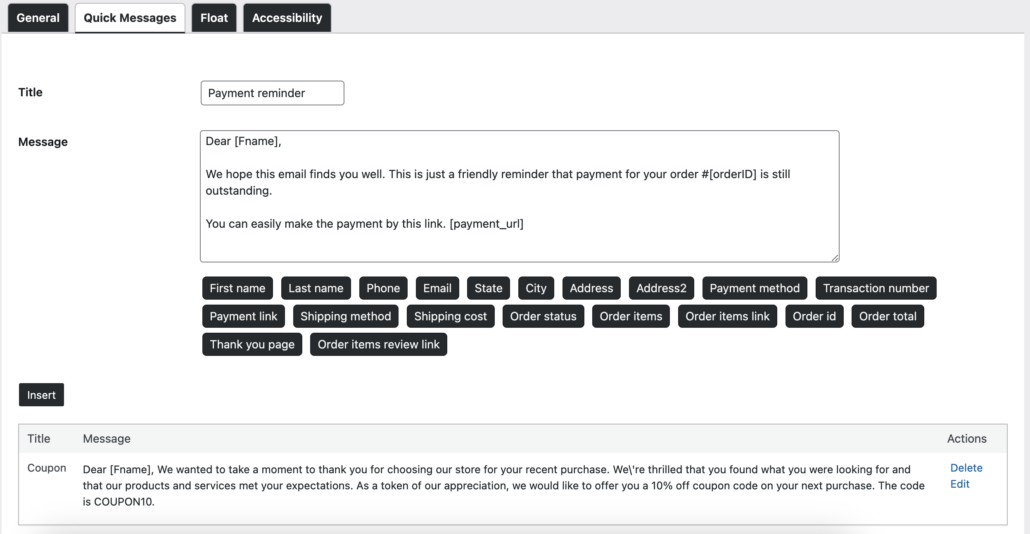 To send a Quick Message, open one of the orders, and you will see WhatsApp. 😉
In conclusion
The Two Way Chat plugin can help you streamline your communication with WooCommerce customers. These features can help you save time while still providing personalized and timely updates to your customers. By taking advantage of these features, you can enhance your customer experience and build stronger relationships with your customers.